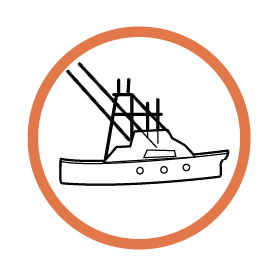 Resources
Social indicators are numerical measures that describe the well-being of individuals or communities. Indicators are comprised of one variable or several components combined into an index. They are used to describe and evaluate community well-being in terms of social, economic, and psychological welfare.

Engagement in fisheries and information on the social and economic characteristics of these communities.

The Economics: National Ocean Watch (ENOW) data set features time-series data focused on the six economic sectors that are dependent on the oceans and Great Lakes. ENOW is available for counties, states, regions, and the nation in a wide variety of formats.