Click on the Indicators below for More Information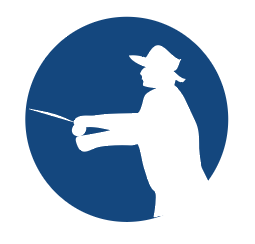 Understanding the Time series plots
Time series plots show the changes in each indicator as a function of time, over the period 1980-present. Each plot also shows horizontal lines that indicate the median (middle) value of that indicator, as well as the 10th and 90th percentiles, each calculated for the entire period of measurement. Time series plots were only developed for datasets with at least 10 years of data. Two symbols located to the right of each plot describe how recent values of an indicator compare against the overall series. A black circle indicates whether the indicator values over the last five years are on average above the series 90th percentile (plus sign), below the 10th percentile (minus sign), or between those two values (solid circle). Beneath that an arrow reflects the trend of the indicator over the last five years; an increase or decrease greater than one standard deviation is reflected in upward or downward arrows respectively, while a change of less than one standard deviation is recorded by a left-right arrow.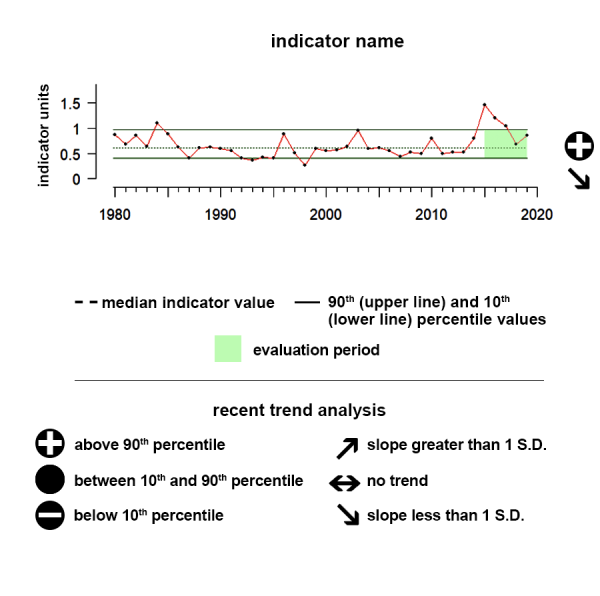 Established in 1992, the Pacific Coast Recreational Fisheries Information Network is designed to integrate state and federal marine recreational fishery sampling efforts into a single database to provide important biological, social, and economic data for Pacific coast recreational fishery biologists, managers and anglers.

The three Interstate Marine Fishery Commissions are critical to managing and conserving our shared coastal fisheries within the first three miles of the nation's coastline. The Commissions were formed as interstate compacts by the coastal states of the Atlantic, Pacific and Gulf of Mexico and chartered by the United States Congress in recognition that "fish do not adhere to political boundaries." The Commissions serve as a deliberative body, coordinating the conservation and management of the states shared near-shore fishery resources – marine, shell, and anadromous – for sustainable use.